Dr. Stephen Fealy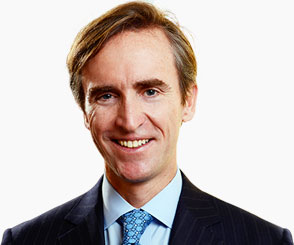 Stephen Fealy, MD, is a specialist in the field of shoulder, knee, elbow, and ankle surgery at Hospital for Special Surgery. Dr. Fealy attended college at Columbia, where he was a pitcher for the baseball team, and then continued on to graduate with honors from Columbia College of Physicians & Surgeons. He completed his Orthopaedic Surgery Residency and Sports Medicine Fellowship at Hospital for Special Surgery; he was an assistant team physician to the New York Giants football team during his fellowship.
Dr. Fealy has been involved in both clinical and laboratory research at Hospital for Special Surgery for over 15 years. His innovative research has been nominated for the Charles S. Neer Award from the American Shoulder and Elbow Society five times and won the prestigious international award in 2002 and then again in 2006. His clinical and research interests include: cartilage repair and transplantation, arthroscopic shoulder repair (rotator cuff tears, labrum tears), arthroscopic shoulder stabilization, anterior cruciate and posterior cruciate ligament reconstruction, and elbow ligament reconstruction. Dr. Fealy performs the latest and most innovative arthroscopic techniques, including all-arthroscopic rotator cuff repairs, anterior cruciate ligament reconstructions, and multi-ligament knee reconstructions. Dr. Fealy performs total joint replacements of the shoulder and knee. He recently received an ongoing grant from Major League Baseball to evaluate common tendon injuries involving the shoulder, elbow, and knee.
Board certified by the American Board of Orthopaedic Surgery, Dr. Fealy is an active member of many professional organizations, including: American Orthopaedic Society for Sports Medicine, Arthroscopy Association of North America, American College of Sports Medicine, and the American Academy of Orthopaedic Surgeons.
He is the author of numerous peer-reviewed research articles and book chapters as well as a new textbook on Shoulder Replacement Surgery. Dr. Fealy was raised on Long Island and is active as a team physician for both high school and semi-pro athletic teams on Long Island and throughout New York City.
Dr. Fealy has been named the MLB Player consulting physician.

To know more about Dr. Stephen Fealy, please click on the links given below.